Engagement Ring and Party Geofilter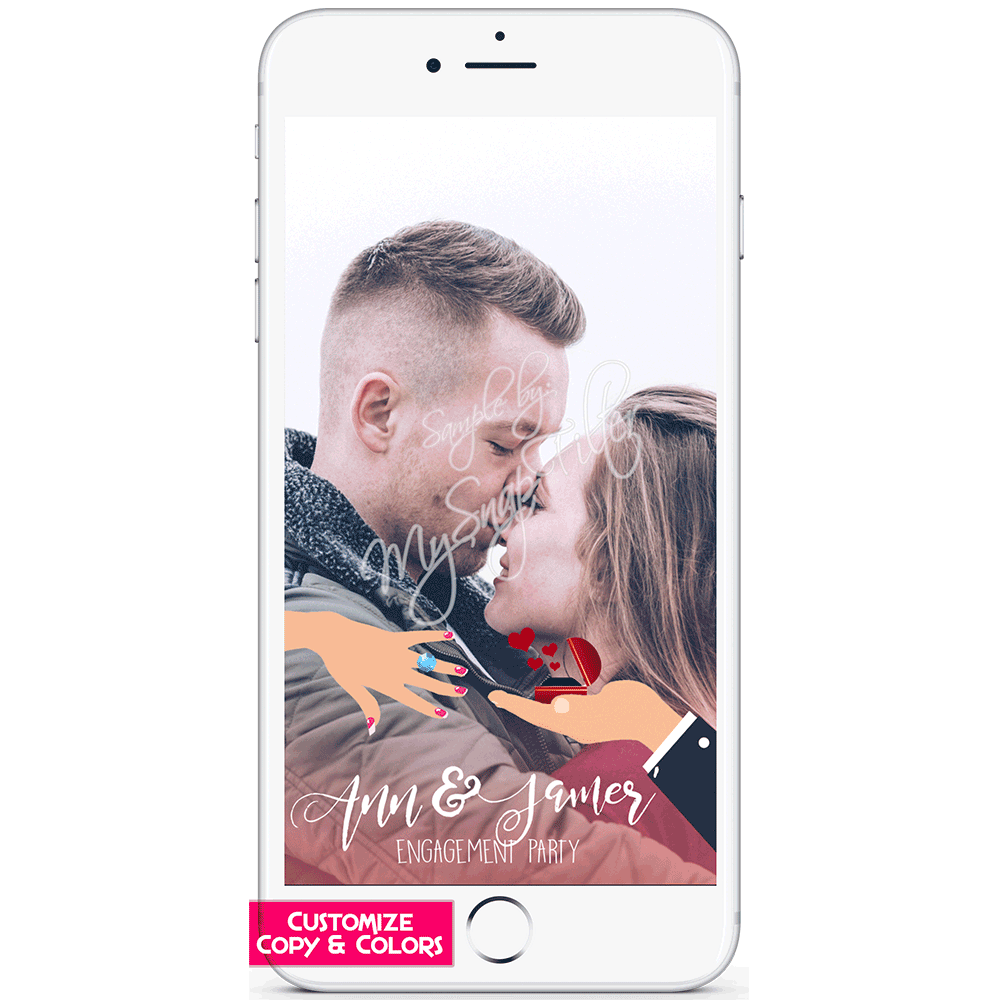 Engagement Ring and Party Geofilter
Planning your engagement party? Make your engagement celebration one to remember with an engagement ring and hand visual cartoon illustration to complement a custom message of both your names or a special quote.
Notes
- Text can be customized to your specific message, color, and size.
- We will do our best to accommodate any additional requests for customization.
After your order is placed,
1) One of our associates will reach out to you within 24 hours to confirm the start of your order.
2) We'll provide a draft design for your review to make any necessary changes.
3) Submission to Snapchat can be included at an additional cost.
Need a more customized Snapchat Filter? Let us know by submitting an order request.